Animal print popularity
Decorative animal print pillows are but one of the elements that stemmed from a style that has been around for a long time.  Animal prints have long been a popular style for many reasons.  Considered an exotic print, and generally an expensive item, animal prints were considered to be a symbol of wealth and status.  As far back as I can remember, but particularly during the 1960s, animal prints have been a very popular print for decorating.  Besides being used on clothing and art, animal prints were very popular when used as a decorative accent, to decorate living areas and bedrooms.  Other common uses for animal prints are on, rugs, wallpaper, or painted surfaces.  Animal prints are also used in designs for safety gears such as helmets, race cars, building exteriors, airplanes, and signage.
The many uses of animal prints
The most popular animal print is Leopard, but there are many other prints that are just as popular, such as Cheetah, Zebra, Tiger, Giraffe, Striped and spotted Hyena, Monkey, and African Wild Dog.  There are many products that use animal prints, like handbags, footwear, jewelry, and textiles.  Room decoration was also a popular use for animal prints, couches, curtains, bed spreads, and decorative animal print pillows were among some of the decorative features used.  In earlier times the coat of animals were actually used for clothing, pillows, couches, and chairs, but today we often use fake fur.  It is much easier to make animal print products today than it was years ago.  Animal prints are like neutrals, because they have earth tones such as brown, beige, and black, a decorative animal print pillow can be used all year round.  I have even seen animal prints in color, such as pink, gold, yellow and purple background, weird, but creative right!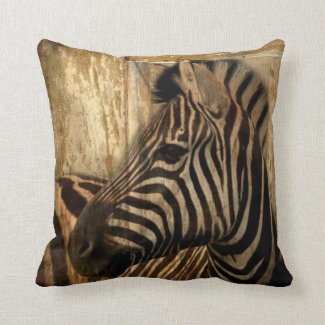 modern rustic safari animal print zebra
by
IAmTrending
Find more Wild animal Pillows at
Zazzle
I hope you enjoyed the content of this article.  Please leave a comment on your views, what do you remember about animal prints?  I would love to hear from you and I will always respond to your comments.  Thanks
See you soon!
Written by Terry Parson